Dr. Angela Bayat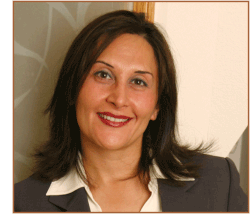 Dr. Bayat has lived all over the world and brings a global perspective on patient care and health. Beginning her professional career as a Pharmacy student, Dr. Bayat eventually pursued dentistry as a field that would give her more personal contact with patients.

Fluent in three languages, she has a natural talent not only as a practitioner but a trusted care giver who listens to and addresses the specific concerns of her patients. In fact, quite a number of them, from a variety of European countries, travel to her boutique office in Lafayette.

A graduate of the University of The Pacific Dental School in San Francisco, Dr. Bayat is a leader in the dental community. She is a member of the ADA, the CDA, the American Academy of Implant Dentistry and a member of the Board Of Advisors for the California Dental Association's CalDPAC. In her drive to bring the most current standards of care to her patients, she has advanced training in all aspects of dentistry, including endodontics and implants.

Having placed hundreds of implants, she enhanced her surgical skills by achieving a certificate of Dental Radiology from King's College, London. Rare among practitioners, the cutting edge advantages of 3D Cone Beam Computed Tomography imaging allows Dr. Bayat to place implants more precisely through guided surgery which is now the standard of care in implant therapy. In addition, Dr. Bayat provides implant services for general dentists throughout the Bay Area as a mobile implantologist.

Making the teeth and smile look natural while emphasizing oral health is truly where dentistry and art meet. Dr. Bayat applies her artistry to patients of varying ages, dental and cosmetic needs. From fillings and crowns to full mouth reconstruction, Dr. Bayat can create the beautiful smile you've always wanted and deserved.


Dr. Hema Patel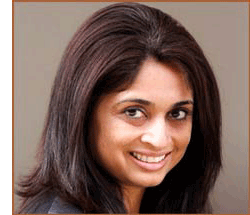 Dr. Hema Patel attended New York University for Advanced Education in General and Restorative Dentistry and Gujarat University in India where she earned degrees in Dental Surgery. The residencies at both schools encompassed all aspects of dentistry including restorative, periodontal and surgical specialties.

Committed to maintaining the highest standards for excellent care, along with the ADA and CDA, she is a member of the Academy of General Dentistry and American Academy of Cosmetic Dentistry, and pursuing fellowship and accreditation for both institutions. Dr. Patel is currently a fellow with the American College of Dentists, an honor society of the profession.

Highly trained at top dental programs such as the Dawson Academy, Spear Institute and American Dental Association's Institute for Diversity in Leadership, Dr. Patel offers a wide array of restorative, preventive and cosmetic services to her patients. Her training and expertise allows her to treat all family members including kids and seniors. She has a special fondness for children and can provide comprehensive services including short term orthodontics.

In an effort to serve her community, Dr Patel frequently participates in outreach programs such as the "Give Kids A Smile" which provides free dentistry to underserved children and "CDA Cares" with the California Dental Association.

Outside the office, Dr. Patel is an avid hiker trekking across many places throughout the US and around the world. With a passion for adventure, you can always expect her to recount her most recent accomplishments such as venturing the 'Everest Base Camp Trek' in the heart of Himalayas and the Inca Trail to the Machu Picchu. With a strong love of family, she enjoys all these adventures with her beloved husband and two sons.